Social media is increasingly becoming an important factor in the success of many businesses. With the rise of technology and the availability of powerful tools to measure the success or reach of a business's social media campaigns, the importance of social media in the world of search engine optimization (SEO) should not be overlooked. The goal of SEO is to increase the visibility of a website on a search engine result page (SERP) so as to increase web traffic, leads, and ultimately sales. Using social media platforms to reach more potential customers and drive web traffic is an essential part of this process. In this blog post, we will explore the role of social media in SEO and how businesses can use it to their advantage. We will look at the function of social media in SEO, the types of content that you should post, and the different industry-specific strategies that can help you leverage social media to drive success.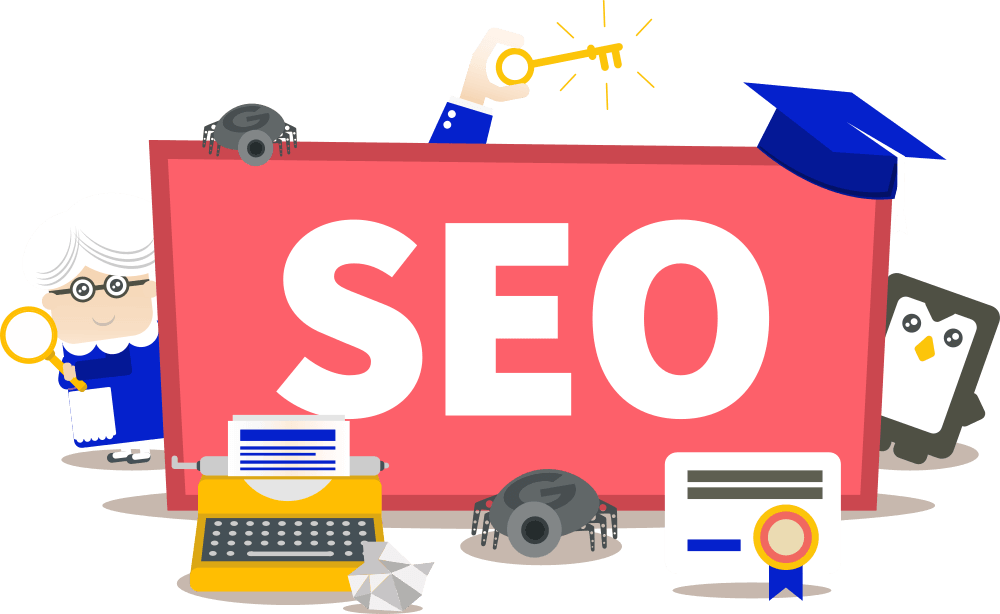 Creating Content to Increase Visibility
Content creation is one of the most important aspects of SEO. Crafting content that is both thematically relevant and highly targeted to the audience you are trying to reach can help increase visibility for your website and help you rank higher in search engine results pages (SERPs). Quality content should be written in a way that appeals to the user, providing valuable information and entertaining them. Content should be optimized with keywords, meta-tags, and other SEO techniques to ensure maximum visibility. Additionally, content should be updated regularly to keep search engines and users engaged.
Hashtags are a great way to increase your reach on social media. When used correctly, hashtags can help you get your content seen by a wider audience, as well as make it easier for people to find content related to your niche. When you use hashtags, make sure you're using the right ones — research popular hashtags related to your industry and use those. You can also come up with your own hashtags to help promote your content or brand. Just make sure you're using hashtags that your target audience is likely to search for.
Engaging with Your Target Audience
Engaging with your target audience is one of the most important steps in driving SEO success. By interacting directly with your followers, you can learn more about their needs, interests and behaviors, and create content that resonates with them. You can also use social media to establish yourself as a thought leader in your industry, sharing your insights and experiences to further solidify your brand. Additionally, you can use social media to source valuable customer feedback, which can be used to refine and improve your products or services. When done correctly, engaging with your target audience through social media can significantly boost your SEO efforts and help you reach the top of the SERPs.
Optimizing Post Titles and Descriptions
Post titles and descriptions are just as important as the content itself when it comes to optimizing for SEO. The title and description should be interesting and include relevant keywords to ensure that the post shows up in search engine results. Additionally, the title should be short and eye-catching to draw people to click on it. Good post descriptions will provide more information about the post, but also include keywords to increase visibility. Optimizing post titles and descriptions can be an effective way to increase traffic to your social media page.
Tracking Your Results and Analyzing Performance
Once you've implemented your social media strategy and optimized your content for SEO, it's time to track and analyze your results. This allows you to identify what's working, what's not, and what changes need to be made to optimize your SEO performance. You should track your results using both qualitative and quantitative metrics. This includes metrics such as traffic, conversions, social shares, and engagement. You should also use qualitative metrics such as customer feedback and reviews. By keeping track of these metrics, you can adjust your strategy as needed to maximize your SEO performance.
In conclusion, social media plays an important role in SEO. It not only helps you acquire new customers and reach a larger audience but also helps you optimize your website for better search engine rankings. By understanding the various platforms available, creating engaging content and using the right tools, you can leverage social media to your SEO advantage.