When it comes to plumbing issues in your home, it's essential that you choose a reliable and experienced plumbing company to help you get the job done right. Picking the right plumbing company can be difficult, as there are many factors to consider and potential pitfalls to avoid. Choosing a plumbing company that is not up to the job can result in further problems and costly repairs. In this blog post, we will explore the key considerations to keep in mind when selecting a plumbing company that meets your needs. We'll also look at common pitfalls to avoid and how to assess a plumbing company's qualifications. By being mindful of these factors, you will be able to make an informed decision and choose the right plumbing company for your needs.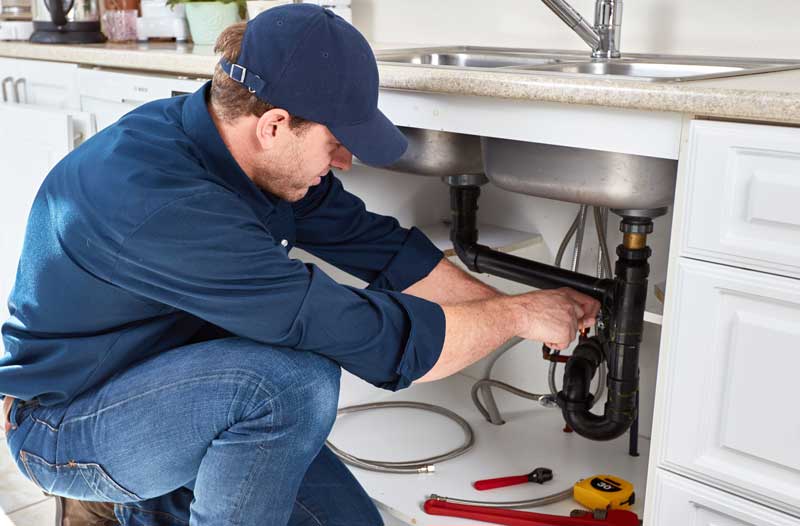 Check Reviews & Ratings
The first step in choosing the right plumbing company for your needs is to check reviews and ratings. Taking a few minutes to peruse customer reviews for a company is a great way to get an idea of the quality of their work, the customer service they provide, and the overall level of satisfaction from those who have used their services. Additionally, ratings from third-party websites, such as the Better Business Bureau, can provide an unbiased perspective of the company. Doing your research to find a reliable and trustworthy plumbing company is an important part of the decision-making process.
Ask For Referrals
Once you've narrowed down your list to a few potential plumbing companies, the next step is to ask for referrals. Ask your friends, family, and neighbors if they have any experience working with any of the companies you're considering. If they've had a positive experience, it's likely that you will too. If they've had a negative experience, it's best to avoid those companies altogether. Not only will referrals give you an idea of the experience you can expect from the plumbing companies, but they can also provide you with valuable insights into their pricing and customer service.
Verify Licensing & Insurance Coverage
When selecting a plumbing company, it is important to verify their licensing and insurance coverage. All plumbing companies should carry liability insurance to protect you and your property in the event of an accident or injury. Additionally, they should also be licensed by the state and be able to provide proof of their licensure. Be sure to ask for this information before making your final decision. Checking a company's credentials will give you peace of mind that you've chosen a reputable and trustworthy plumbing company.
Compare Prices & Services
After you've narrowed down your list of potential plumbing companies, it's time to compare prices and services. While cost isn't always the most important factor, it's still important to make sure you're getting a good value for your money. You don't want to choose the cheapest option because it may not be the best value. Take a look at the services each company provides and make sure they're offering what you need. It's also a good idea to read customer reviews to get an idea of the quality of work they provide. Once you've done your research and you're satisfied with the services and prices, you should be well on your way to choosing the right plumbing company for your needs.
Read the Contract Carefully
Before signing a contract with a plumbing company, be sure to read the fine print. Make sure you understand exactly what the company is offering and what is expected of you. Ask questions if there is something you don't understand, or if you want to clarify something. Don't make assumptions and don't be afraid to ask questions. You want to make sure you're getting the best value for your money and that the plumbing services you're agreeing to are in line with your expectations.
To sum up, it is important to choose the right plumbing company for your needs. Do your research and make sure to vet the company you choose. Ask questions and make sure they have the necessary experience and qualifications to get the job done right. Check reviews and make sure they are licensed and insured. Taking these steps will help you make an informed decision when it comes to choosing the right plumbing company for your needs.